Gloria E. Soto, Esq.
Assistant Vice President, State Government Affairs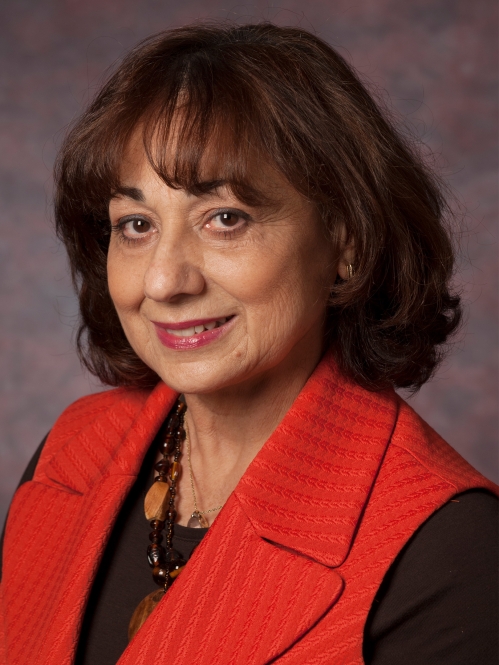 About
Gloria Esther Soto is Assistant Vice President for State Government Affairs for Rutgers having served as Executive Director in the Government Affairs department at UMDNJ.  Previous to that, Ms. Soto was tapped by Puerto Rico's Governor Sila Calderon to head the New Jersey office of the Puerto Rico Federal Affairs Administration (PRFAA) in Newark, New Jersey.   
Ms. Soto has held executive positions in the business arena when she served as Vice President and General Counsel for the Claridge Casino Hotel in Atlantic City and Vice-President of Government Relations and Corporate Affairs for the same company.  She also served as Associate General Counsel for Harrahs Casino in Atlantic City.  In her position as Regional Director of Puerto Rico Federal Affairs Administration, Ms. Soto initiated and developed alliances with community-based organizations, government, and business groups. She developed workshops and conferences relating to economic development for businesses seeking opportunities in New Jersey or in Puerto Rico.
Ms. Soto has worked as a trial lawyer, general counsel, and government relations executive in various high-profile corporations.  Throughout her professional career she has been elected to officer-level posts by statewide associations: President and Chair of the New Jersey Travel Industry Association and President & Chair of the New Jersey Hotel/Motel Association.  In December 2005, she was elected as Chair of Latinas United for Political Empowerment (LUPE) and again in December of 2006. She is one of the organizations founding members. From 2005 to 2006 she was appointed to serve on the ABA Commission on Women
Ms. Soto obtained her law degree from Rutgers Law School in Newark.  She was the first Hispanic to receive the "Young Lawyer of the Year" Award from the New Jersey State Bar Association.  Ms. Soto received her B.A. in Spanish-French from Douglass College (Rutgers) in New Brunswick.
For her professional and community work, Ms. Soto has received several awards and recognitions. In December of 2009, she received the Mary Philbrook Award from the Women's Political Caucus.  On September 26, 2007, she was inducted into the Douglass Society for her contribution in the public sector.  In October of 2006, she was honored by the nonprofit organization Women Helping Women.  She was selected by Save Latin America as one of the recipients of the Distinguished Puerto Rican Woman; American Hotel/Motel Lodging Magazine's Most Influential Woman in the Lodging Industry. Ms. Soto has been a member of the American Bar Association, New Jersey Bar Association, Atlantic and Middlesex County Bar Associations, Hispanic Bar Association, and International Association of Gaming Attorneys.