Peter J. McDonough Jr.
Senior Vice President, External Affairs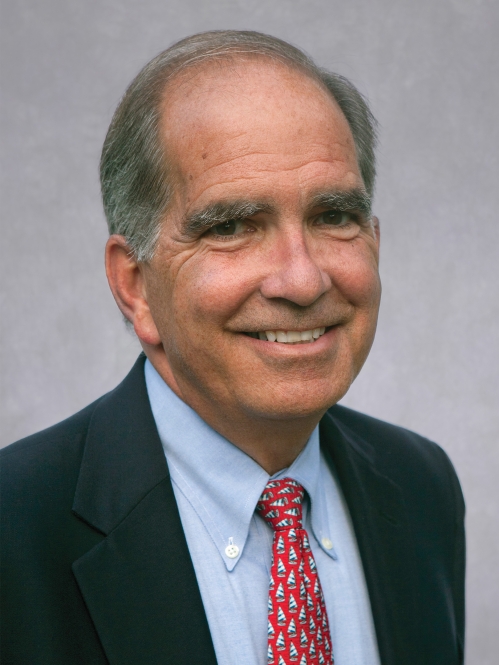 About Peter J. McDonough Jr.
Peter J. McDonough Jr. is a public policy and public affairs professional with more than 30 years experience designing, directing, and executing successful efforts to promote policy initiatives, candidates, and the interests of public and private clients. He currently serves as the senior vice president for external affairs at Rutgers University.
Mr. McDonough is one of the few individuals to have served at the highest staff levels in both the executive and legislative branches of New Jersey state government as well as in the federal government. 
He served in the cabinet of NJ Governor Christine Todd Whitman as her director of communications and one of her principal strategic advisers. As director of communications, Mr. McDonough directed all communications efforts for the governor including media relations, speechwriting, advance logistics, and message and image development. Those efforts were designed primarily to burnish the governor's public image, to build public support for her programs, and to secure legislative approval for her ambitious legislative agenda. He was chief of staff for the NJ Department of the Treasury, where he also served as assistant state treasurer.
Mr. McDonough was the youngest-ever executive director in the New Jersey General Assembly, a position to which he was appointed in 1982 at the age of 29. In this capacity, he led staff research, policy development, and communications efforts for the Republican members of the lower house of the legislature during the first term of Governor Thomas H. Kean.
Mr. McDonough's federal government experience includes twice serving as chief of staff for Congressman Dean A. Gallo and as an associate staff member of the House Appropriations Committee. His federal experience also includes serving as a consultant to the US State Department and the US Environmental Protection Agency. 
Mr. McDonough was a founding partner of the Princeton Public Affairs Group, New Jersey's largest and most prestigious public affairs firm.
Mr. McDonough has, since 2001, served as an adjunct professor and visiting associate at the Eagleton Institute of Politics at Rutgers where he teaches the institute's seminar "Perspectives in American Politics" for master's and doctoral candidates.
Mr. McDonough has lectured and trained government officials and journalists in Russia, Ukraine, Kosovo, Albania, Belarus, Jordan, Israel, Palestine, Botswana, and the Republic of Georgia. He was a consultant for the Agency for International Development (USAID)/National Endowment for Democracy, providing political training and counsel in Romania and Ukraine, and was an international election observer for the presidential elections in Nigeria in 2003.
Mr. McDonough has served on numerous boards and commissions including the NJ Economic Development Authority, the State Building Authority, and the Mercer County Board of Taxation. He was appointed and subsequently elected as a member of the Pennington Borough Council.
Op-ed columns written by Mr. McDonough have appeared in The New York Times, the Moscow Times, the Washington Post, as well as in other major newspapers throughout the US.