Department of External Affairs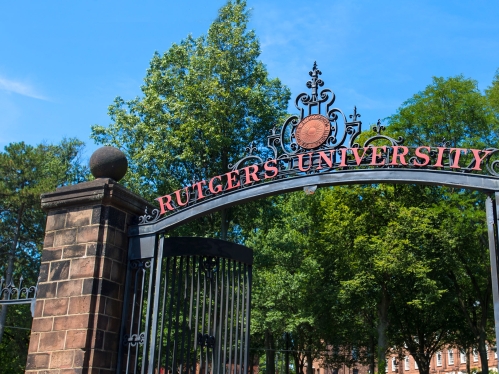 Department of External Affairs
Committed to effective communication and advocacy on Rutgers' behalf.
Led by Senior Vice President of External Affairs Peter J. McDonough Jr., the Department of External Affairs is comprised of three units that each play a universitywide role in communicating Rutgers' excellence as a top public research university and valuable contributions to the quality of life in New Jersey and the world.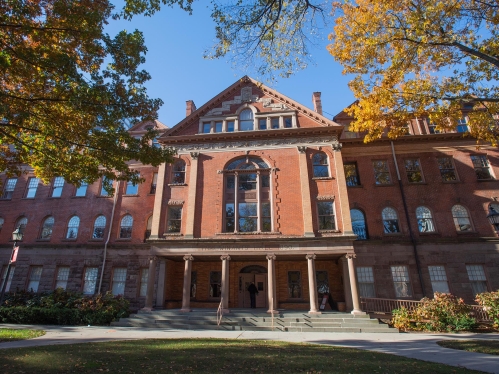 The department is led by Senior Vice President of External Affairs Peter J. McDonough Jr.
Value of federal financial aid to Rutgers students
Undergraduate and graduate students across Rutgers
Federal research expenditures at Rutgers
More than 60 percent of Rutgers' 571,900 alumni live in New Jersey
Government Officials' Campus Visits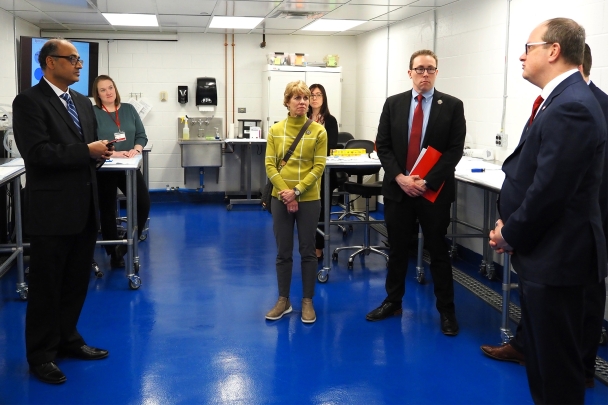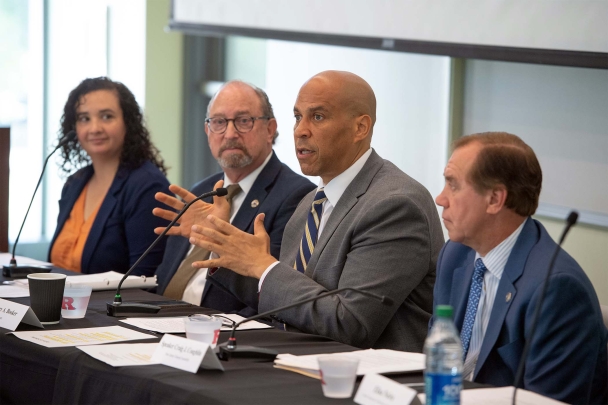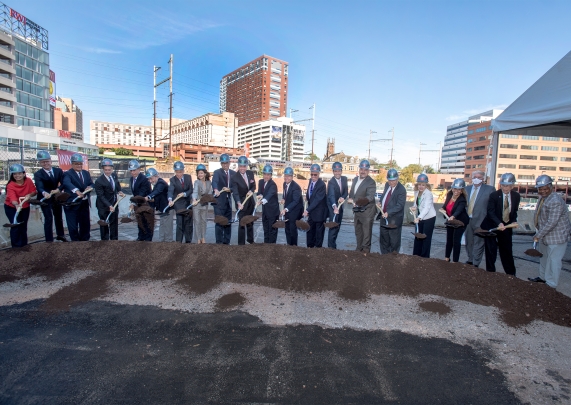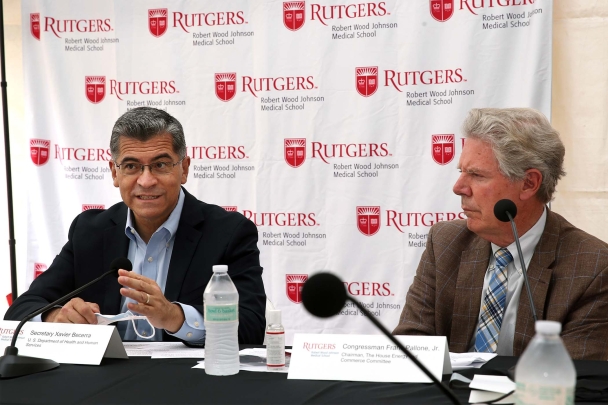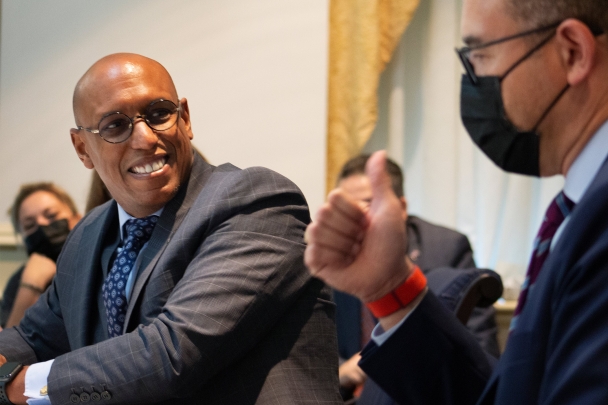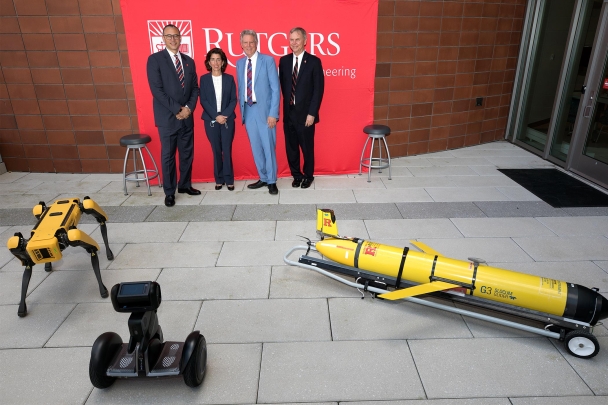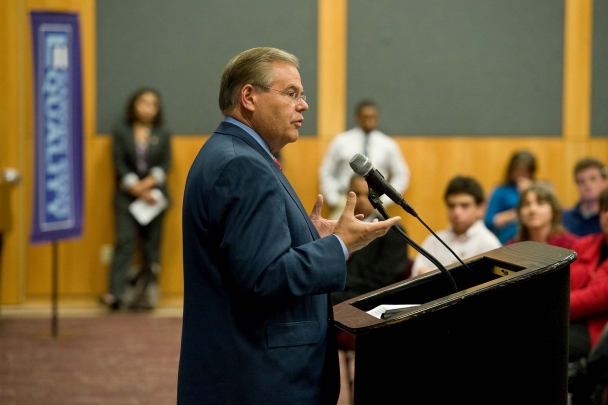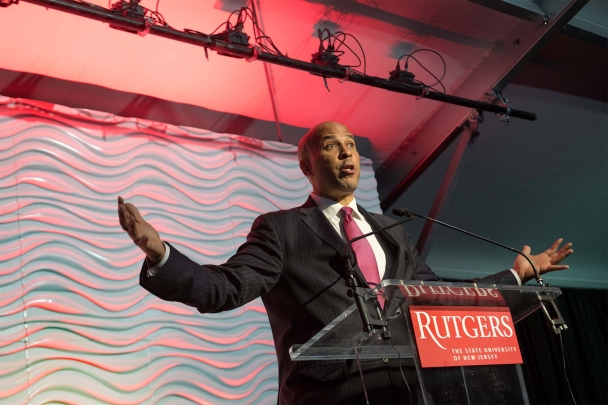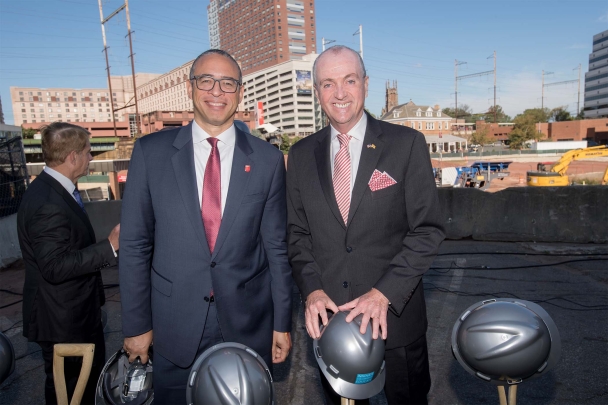 Rutgers Office for Research's Jeetendra Eswaraka (left), Michael Zwick (right) welcomed NJ State Assemblywoman Lisa Swain (center), NJ State Assemblyman Chris Tully (center right) to a tour of university research facilities. The group visited the Research Tower and the Institute for Quantitative Biomedicine. Though presentations and throughout the tour, Rutgers University leaders highlighted the ways in which Rutgers supports all faculty members and provides important resources to industry partners.
(l. to r.) Triada Stampas, President and CEO of Fulfill, Doug Fisher, New Jersey Secretary of Agriculture, US Senator Cory Booker (D-NJ) (speaking), and NJ Assembly Speaker Craig Coughlin (D-19) participate in a panel discussion at the NJ Hunger, Nutrition and Health in New Jersey conference, held at the Institute for Food, Nutrition and Health on the Cook campus.
President Jonathan Holloway joined Gov. Phil Murphy and other state and local dignitaries including Mark Angelson, chair of the Rutgers University Board of Governors and Rutgers Biomedical and Health Sciences Chancellor Brian Strom for the groundbreaking of the NJ Innovation & Technology HUB in New Brunswick.
U.S. Health and Human Services Secretary Xavier Becerra and Rep. Frank Pallone, Jr. (NJ-06) discuss federal support for community health centers in response to the COVID-19 pandemic while at the Eric B. Chandler Health Center at Rutgers Robert Wood Johnson Medical School in New Brunswick.
U.S. Veterans Affairs Deputy Secretary Donald Remy smiles at Rutgers President Jonathan Holloway during a round-table discussion with Rutgers student veterans at Winants Hall.
Rutgers president Jonathan Holloway, Gina Raimondo, U.S. Secretary of Commerce, U.S. Rep. Frank Joseph Pallone, Jr. (D-6th congressional district, N.J.), and Tom Faris, Dean School of Engineering, right, pose for a photograph during a tour of the Richard Weeks Hall of Engineering on the Busch campus of Rutgers University.
U.S. Senator Robert Menendez (D-NJ) speaks at townhall meeting in memory of Rutgers student Tyler Clementi.
Cory Booker, New Jersey Senator, makes remarks at the inauguration dinner for President Jonathan Holloway.
New Jersey Governor Philp D. Murphy stands with Rutgers President Jonathan Holloway at the site of the New Jersey Innovation & Technology HUB in New Brunswick.
Friends of Rutgers Newsletter
A digital newsletter for New Jersey policymakers and leaders interested in Rutgers.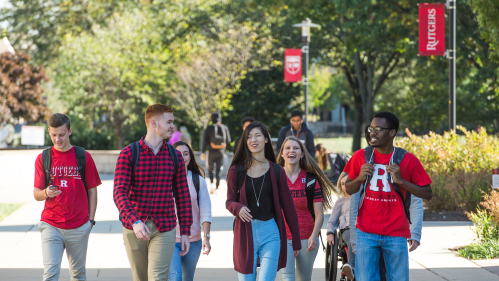 Rutgers Impact
New Jersey's largest research university with campuses in Camden, Newark, and New Brunswick, and research and clinical locations across the state.
Discover Rutgers University
Students: Get Involved
Rutgers Advocacy Corps
Available to students from all majors and schools at any of Rutgers' three campuses, Advocacy Corps, run by the Office of Federal Relations, is the university's signature advocacy education program.
Federal Relations Internship
The Office of Federal Relations sponsors a nine-week, paid undergraduate internship each summer. The internship offers a unique government affairs experience in Washington, DC. 
Rutgers Scarlet Service in Washington, DC (RSS-DC)
RSS-DC provides meaningful summer internship experiences to Rutgers University undergraduate students at government offices and public service-orientated nonprofit organizations while expanding their knowledge and skills to be engaged citizens.